I spent most of 2020 posting uplifting messages on Face Book.
The Grandmothers would come through and I would share the message and a picture or meme.
On January 14th at 2:22 pm I had this message come through after a Healing Session.
Brother of Light from the Stars
1/14/21

A Star Man, Pleiadian/Sirian Male – "Call me 11"

Supra/Universal and Spiritual Laws
Started transcribing at 2:22pm
Greetings from your Star Family.
We are very happy that you have agreed to be a conduit/connection between our Earth family and Star Family.
We look forward to many opportunities to share our wisdom and understanding beyond the Earth Plane with you and your clients and Star Family on Earth.
Many of you are from the Stars- blending in the star aspects of
the Soul with Human DNA- the Human biological system- the body. We have much to share when it comes to helping the human body to be in balance and harmony on your Earth Plane.
So much healing to do and clearing out the energies that keep you from being at your best physically, mentally, emotionally and Spiritually- in the connection to Creation.
We come today to Thank you for the message you shared yesterday from all of us. (On Facebook)
" January 13, 2021
Dear People of Earth.
We are in a very strange place right now.
Do not go into FEAR.
Do not go into ANGER.
Do not believe all you see, hear and read.
We all agreed to be here on Earth at this time to bring in a New Earth.
To move into Unity, Free Will and LOVE.
Discern, Distract and Ground….Do not feed the negative energies.
We will get through this together.
We will be ok
You are LOVE, You are LOVED. WE LOVE YOU."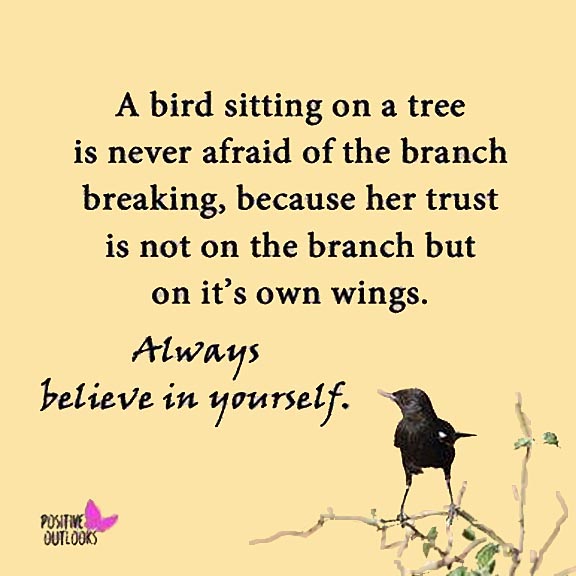 We seek more people to be a conduit/connection for us on Earth and know in due time there will be more.
This Earth Star Healing Center will indeed be a place/ a space for more Healing and advancement in the human body and Soul Evolution on Earth.

We mainly want to work with the Star Family, the Star Seeds, the Walk-ins as you are the ones that carry the codes and genetic lineage of our Starry Origin.
We have been bringing you the messages and downloads and upgrades to
assist. You have been shown the information from Eagle and Solara and others: the Signs, Symbols and Energetic Encodings from the Sun and Stars.
It is time for you all to upgrade your biological systems- take time in quiet, meditation, rest, relaxation, sleep to bring in the codes and upgrades that
will be available to you now. It is time to increase your ability to absorb and integrate these Star Codes and energy.
We are asking for you to share this with those of your Star Family who will
be receptive. We will be reaching out to you more and more to bring
through the messages and information to assist you at this time.
There are seven base genetic races that have integrated here but please know that there are thousands of races, millions if you want to go there but yet now we just want to start with seven:
Pleiadian, Andromedan, Arcturan, Orion, Sirian, Lyran, Terran- original ( There was an original blueprint that was a seed race specifically created for life on Earth.)
Over time this original Terran was adjusted and modified by those seven
seed races. Those seven seed races have now become part of the collective
and we want to assist in helping you all upgrade and adjust your
frequency/vibration to be able to communicate with us and to be at the point you were supposed to be long ago.
Your world was hijacked- you
never were supposed to be where you are now.
You understand the Herstory brought through by the one who is descended from Eisenhower ( Laura Eisenhower) and those who are descendants of
the ones who spoke for you.
We are here in whatever capacity we are allowed still honoring your Free Will and the Planetary construct of Law.
You understand that the Universal and Spiritual Laws and others that were
brought in – although not all are actual and not all apply in the same way. The laws return to give you the opportunity to live in Peace and under the
Free Will Directive for Earth.
Please understand how (powerful) effective these Universal and Spiritual Laws are when accepted and utilized at this time. You do not need to do
more than state and activate to bring about a positive outcome:
Universal Law of Free Will/ Spiritual Freedom of Man
Universal Law of Movement and Balance/ Spiritual Strength Health and Happiness
Universal Law of Innocence Truth and Family/ Spiritual Protection of Family
Universal Law of Change/ Spiritual Growth of Man
Universal Law of Life/ Spiritual Law of Choice
Universal Law of Nature/ Spiritual Law of Protection
Universal Law of Love/ Spiritual Law of Healing
Start with these Pairs ( There are 11 Universal and 11 Spiritual Laws) and share with all those who show interest- gently as you know the frequency and the shifts you went through when you started. Baby steps for all those involved.
Many will come and connect because they carry that genetic code and genetic lineage. Help them to ground and protect and utilize their cellular memory. Start with the symbols- way to use them and ways to learn more about them.
Many of you are genetic blends as the "Races " of earth are blended. Your Star DNA is a blend or conscious choice to help you utilize the gifts or " super powers" for your incarnation on Earth. Yes " Super Powers" because the one who writes this message likes to use those words. We do not feel they are more than others but those words might help you understand your genetic gifts that have come from your encoding.
Please know the energies coming to the planet at this time have been sent in such a way to activate, expand and turn on these gifts or " super powers"
Your telepathic abilities, your inner vision, your instinct, intuition, inner knowing, healing abilities, vocal abilities, your ability to send information
and energy anywhere at any time will increase.
You need to learn to ground and focus- shut off that constant stream of
thoughts and understand how powerful thought is.
Random thought is potentially dangerous. Instant manifestation is here but use it with caution.
You need to remember how powerful you really are and that will be apparent in the days to come when the energetic grids and the nets that
block your " super powers" are removed.
Calm those thoughts and
remember to think before you think.
Focus- cancel random thoughts and
learn to control the flow of energy from the brain.
All systems go- brings responsibility and a need for discipline.-
You don't even know the extent of manifestation that you have now because the grids
keep you limited.
In the days, weeks, months to come, work on your discipline and focus on the positive- you will be given more adjustments and upgrades as you learn how to utilize these powers.
You need to learn to focus intention before you will be able to access the rest of your gifts.
Understand we are in the space of no time and you do not understand this
construct at the moment.
Step by step you will be shown more and they
will build on each other as you are adjusted.
Dreams and visions and
synchronicity will be more common, especially as you start
to reconnect with your star family/genetic complements.
You will amplify each others abilities and those who have had more time to learn and
understand these gifts will be the ones to teach others.
There is no real
teacher/student role as all are equal but we need a place to start.
Start with those you know and with small groups. Let the energy flow
out to the larger circles- there are more than you can imagine and they are
ready to start the learning process.
We will bring more information in the days to come to help organize these " lessons" into an ordered form.
Tools will also be provided in energetic and actual form.
Be gentle with yourselves and do your best to stay out of the
drama unfolding in the 3 D construct here on Earth.
Allow this time to put the lessons in order and put the word out in different ways to reach the Star Seeds- the ones who are awake and ready to
continue their understanding of who they are and why they are here.
Do not be distracted by others- allow yourself time to integrate- adjust your biological form- listen to your body and only take in the foods and liquids
that are beneficial at this time. There is so much we want to share and we will bring in more in due time. Thank you for being receptive.
With Love I end this transmission. #11."